Ceravolo Bio/ Newsletter
Click to enlarge the photo below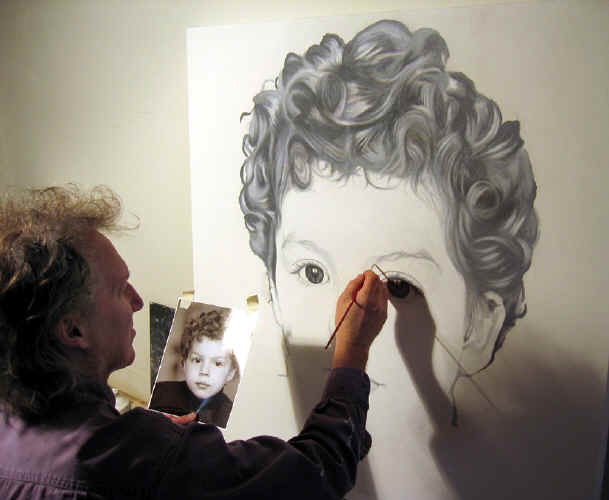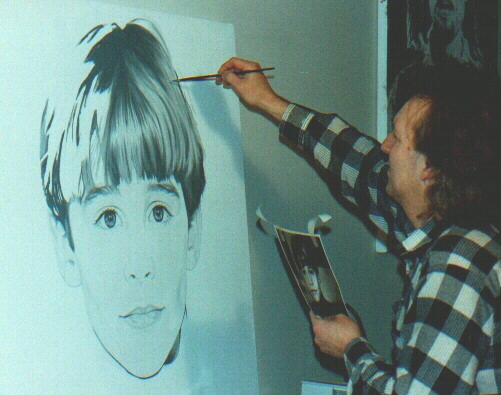 Ceravolo working on a 40"x40" child portrait

Bio

Born in New York, Ceravolo was introduced to drawing at an early age, but it was not until college that he first experimented with painting. For this reason, New York art critic Malcolm Preston has called him a "post adolescent prodigy". His formal art education was completed with a degree from the State University of New York at Farmingdale. His excellence there warranted the University to ask him to teach an accredited course in Graphic Design and Painting just two years after he graduated. After teaching he became art director for a New York producer of major concerts and shows. It was at that point Ceravolo met with many of the people that were to be his future collectors, such as Rod Stewart, Elton John and Monique Van Vooren to name a few.

While art directing, he continued to paint and receive international recognition. For the past 20 years Ceravolo has devoted himself entirely to painting, and has won the admiration of collectors and critics for the unique and visual excitement of his art. This year with the release of limited edition graphics, one of a kind drawings and paintings, hand painted ceramic vases and a line of one of a kind and limited edition jewelry, Ceravolo's collectors have a greater selection of work then ever before.

Newsletter

W

e are sending you this Newsletter to keep you informed on all of the interesting events happening in Ceravolo's career. As a collector and someone who appreciates the fine art of Ceravolo, we have decided to twice a year update you on his accomplishments in the art world.

C

eravolo has been busy continuing work on his series "Legends Of The Old West." When completed, this one man show will feature fifteen oil on canvas paintings, and as many drawings, with a special Aluminum Sculpture and limited edition poster created for the exhibition. Ceravolo previously created a life-size Aluminum sculpture of three children, with his trademark illusions, for the Southampton Educational System, which is on permanent display at the Southampton Elementary School courtyard in New York.

H

is portrait of Pop Artist Roy Lichtenstein, which is probably the last portrait commissioned by Mr. Lichtenstein is complete. The work of art combines his oil on canvas portrait with aluminum panels. (A mix of painting and sculpture in the same work). Making it a very unique portrait of Roy Lichtenstein by Ceravolo.

C

eravolo has added Royalty to his list of clients, which already includes many celebrities and sports figures, completing a portrait for Prince Jefri, the Sultan of Brunei's brother.

P

layboy founder and publisher Hugh M. Hefner now has two Ceravolo portraits in his collection. His latest portrait is an oil on canvas based on a childhood photograph of Hef when he was only seven years old. It can be seen on this website in the "other paintings" link in the Celebrity portraits section. Daughter, Christie Hefner also has a Ceravolo portrait that features Christie and her husband.

I

f you have any questions, please contact us at: 631-726-2523 or E-mail at Ardt3@aol.com

"E

xtraordinary People Shouldn't Settle for ordinary Portraits."