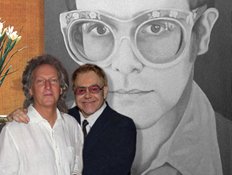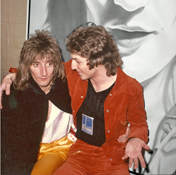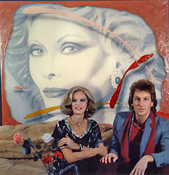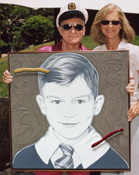 Celebrity Portrait Artist, Ceravolo, whose work is in the collections of Elton John, Rod Stewart and Hugh M. Hefner to name only a few, introduces his One of a kind Custom Cuffs in Gold and Silver.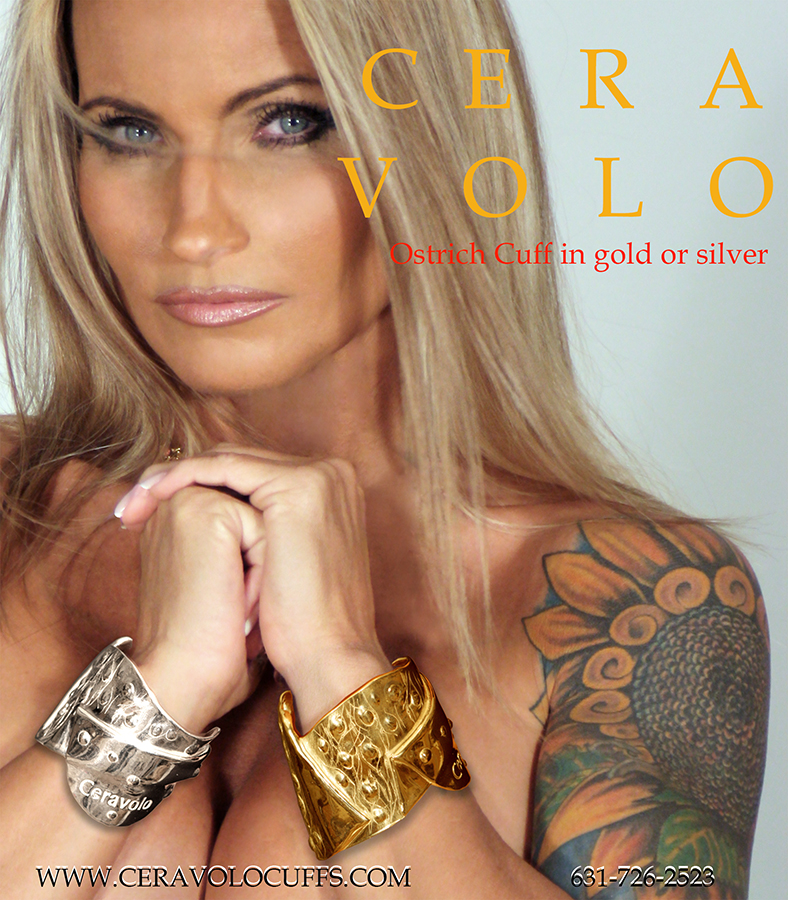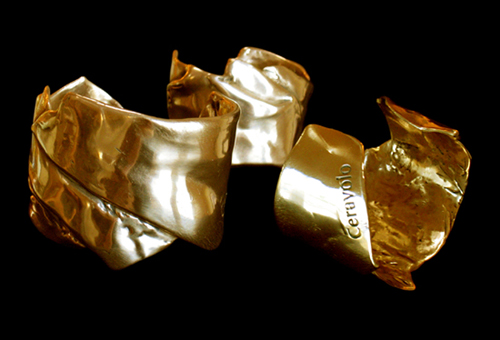 These one of a kind cuff bracelets are hand made by Ceravolo. He creates each bracelet, giving it a natural and organic look. Each one is signed with the "Ceravolo" stamp and is truly like wearing a work of art on your wrist.
Ceravolo creates his one of a kind cuff bracelets in sterling silver, 14k and 18k solid gold and 18K Gold Vermeil. Some are inspired by his canvases based on vintage Cleopatra films and some are inspired by the leopard patterns he uses in his paintings.
Ceravolo is currently creating his Ostrich Cuff. Whether you visit him at his Southampton Studio, or he comes to your home, Ceravolo will take an exact wax version of the design of your choice and gently warm it so that it can be molded to fit your wrist perfectly. Ceravolo will mark on the wax the contours of you wrist and the shape of your bone structure and prepare the wax accordingly so that when the wax is cast in your choice of Silver or Gold, you will have a Custom Ceravolo cuff that was made just for you. Ceravolo believes that there shouldn't be just small , medium or large sizes that are available. The cuff should be designed using the size, shape and contours of the wrist of the individual that is wearing it. That is why he insists on personally fitting and altering his cuff to the individual that is buying it, before it is cast in silver or gold.
Click on images to enlarge
Jane Krakowski wears a Ceravolo Cuff in a recent episode of "30 Rock"
One of a kind solid Gold Necklace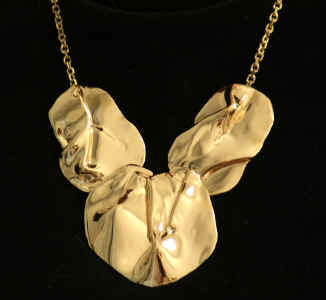 Sterling and Gold rings
Celebrity Portraits and other paintings